Thanksgiving is just around the corner and we got the strains to add a little "spice" to your dinner. Picking the right strain for this heralded day is dang near an art: sativa enough to sustain the festivity, indica enough to relax and enjoy it, and complementary to the feast you are facing. The following 6 strains will all whet your appetite, and based on flavor and effect, are each best paired with a different Thanksgiving Day classic.
1. Sage
As far as taste is concerned, Sage is the perfect Thanksgiving strain and a classic pairing for your turkey.
2. Alaskan Thunder Fuck
Another savory explosion is Alaskan Thunder Fuck, which has a strong dill flavor to accompany your veggie dishes, particularly the beloved mashed potatoes. This strain is cherished for its high potency and intense sativa effects — a little goes a long way!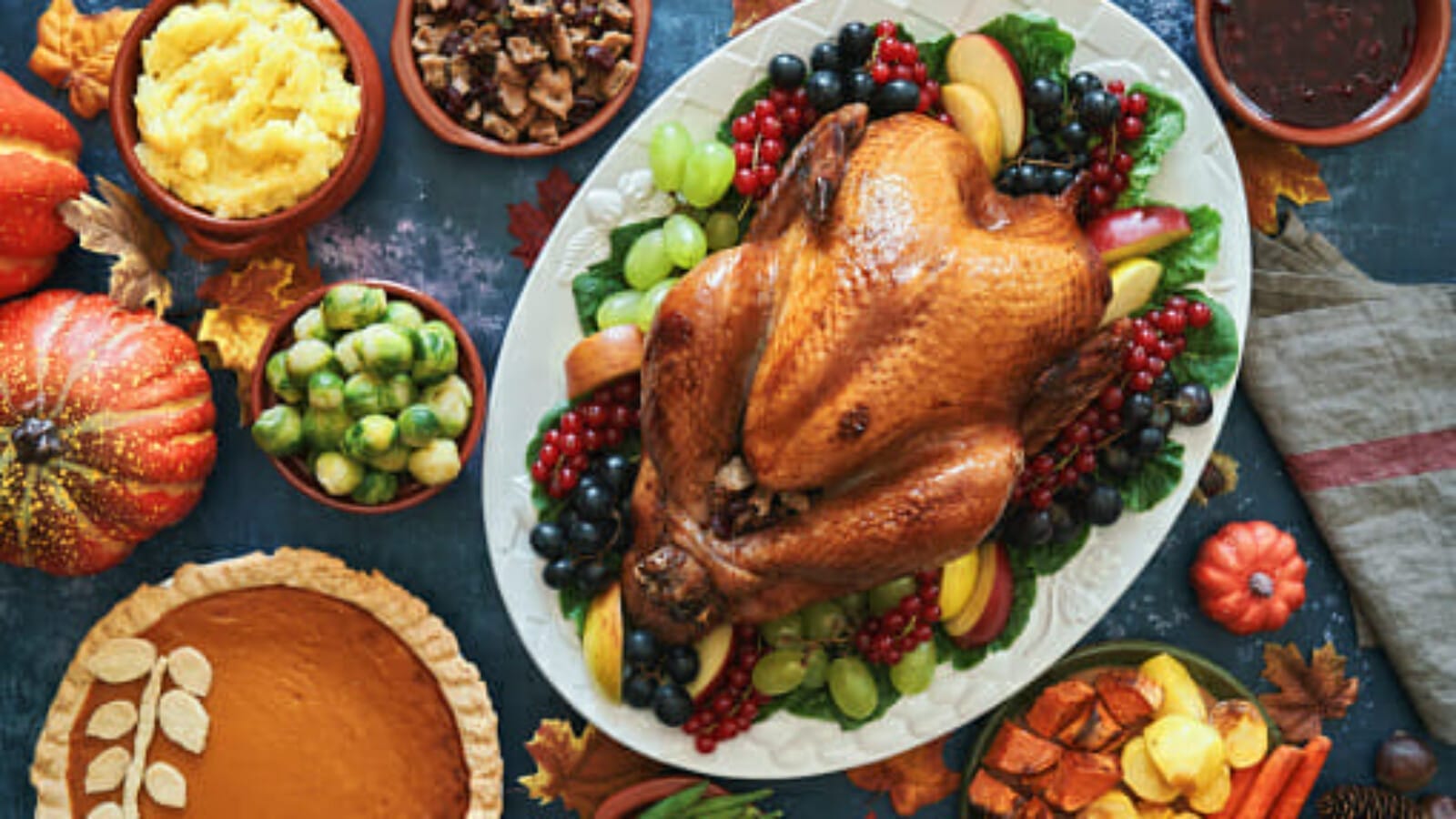 3. Mr. Nice
Who doesn't love stuffing? With apple and chestnut flavoring, Mr. Nice is the perfect flavor pairing for Grandma's homemade stuffing. As its name hints, the hybrid is balanced and versatility.
4. OG Kush
It's not Thanksgiving without the veggies! Reminiscent of pine nuts, OG Kush is the perfect pairing for all veggie dishes, especially broccoli, brussels sprouts, and green beans. Uplifting but functional, you can count on an easy-going, pleasant buzz all dinner long.
5. Berry White
Put on the Barry White and settle in for the ride with this Berry White. With berry undertones, this strain complements an assortment of dishes including cranberry sauce or berry pie.
6. Dream Queen
If you're looking for a flower for in between dinner and dessert, look no further. Dream Queen is nutty with undertones of espresso, making it a great balance for any sweet treat.