Making hemp edibles is easy and fun. If you want to tackle creating your own infused concoctions, this guide is a helpful primer on how to cook edibles at home. Thanks to widespread marijuana legalization pushing hemp products into mainstream acceptance, there are virtually endless types of hemp edibles beyond the token pot brownie or cookie—think nut butter, guacamole, barbecue sauce, and even cheese. And while you can pick up pre-packaged edibles at your local dispensary, you can also whip up your own marijuana edibles at home.
"

Pre-made edibles are designed to contain the same amount of D8 THC in each serving

"
What are edibles?
Hemp edibles are any food that is infused with hemp compounds like THC and CBD.
A great option for those who don't want to smoke hemp but still enjoy it, edibles vary in both form and potency: chocolates, brownies, cookies, gummies, tea, hot sauce, and much more. You can pretty much turn anything into an edible and make it as potent or weak as you like.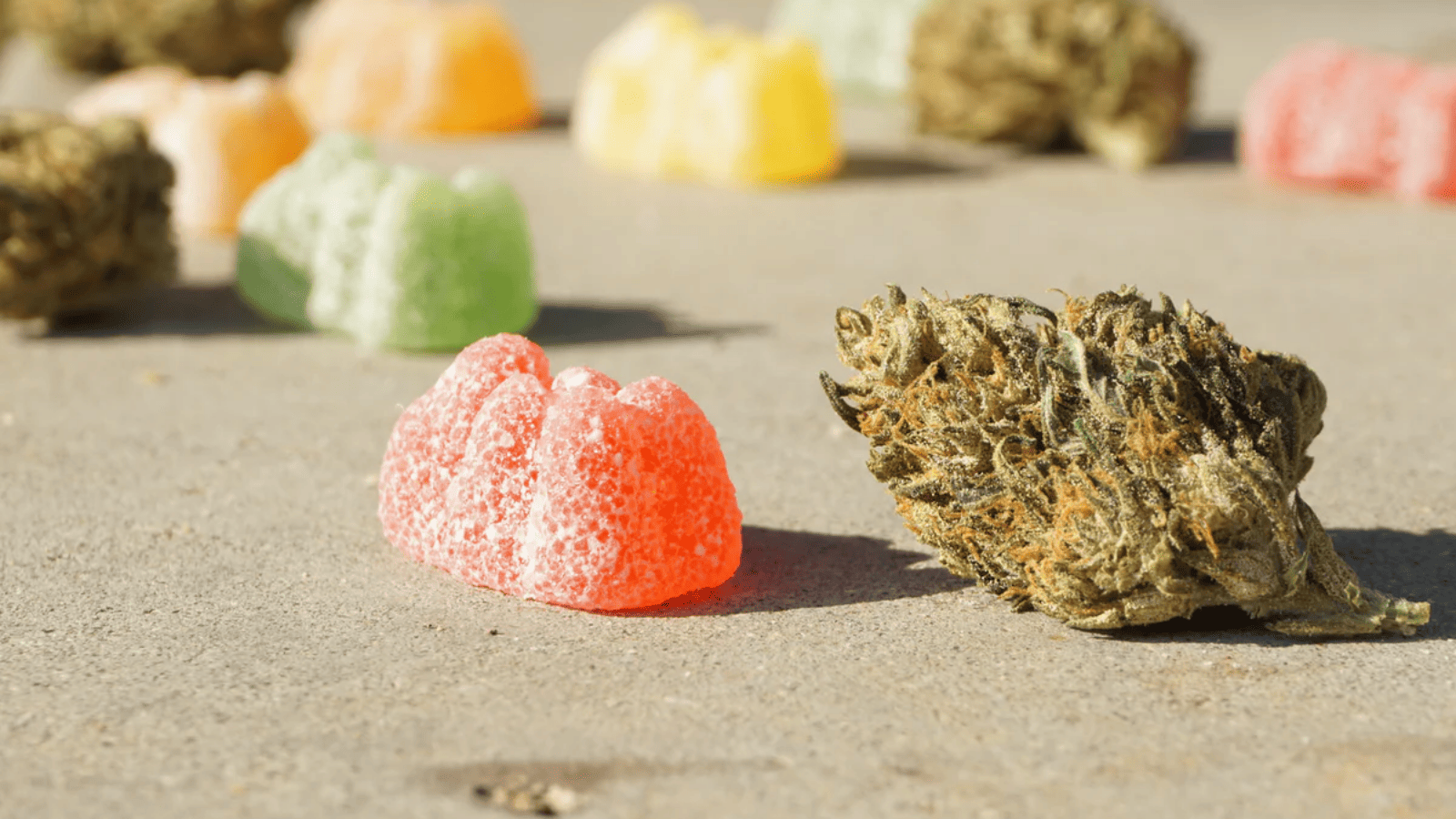 How do you cook or bake edibles?
The edible cooking and baking process starts with decarboxylation (de-carb-ox-yl-a-tion). Basically, you need to heat hemp in order for your body to absorb cannabinoids, like THC and CBD. When you smoke weed, this happens from the flame of your lighter.
When you make edibles, you still have to heat weed to decarboxylate it to make THC readily available for your body. But you do it at a much lower temperature so that the plant stays intact while you infuse it with butter or oil, or whatever your base ingredient for cooking or baking is.
How do you store edibles after baking?
You're probably wondering how long your homemade marijuana edibles stay fresh. The edibles you make are baked or cooked goods just like any other, and they'll have the same shelf life as any regular food you make. Would you leave grandma's chocolate chip cookies on your counter for a week? A pot of chili on your stovetop for days on end? Likewise, your homemade edibles will also go stale or bad in time.
In order to keep your weed edibles fresh, store them in a sealable bag or container so they stay preserved and tasty. For baked goods, you can even throw them in the fridge to really prolong their shelf life.